YALE Padlock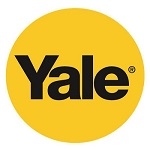 Smart Solutions offer a comprehensive range of Yale padlocks which are ideal for commercial, industrial and residential use. The range includes open, close variants to suit the particular application, together with a choice of hardened steel, bronze or brass & molybdenum shackle.
Yale have introduced a performance rating on residential padlocks to help you choose the right padlock. This is based on the CEN rating.
Watch how usefull are YALE Padlocks in your daily life Click Here
No products found.