Diskus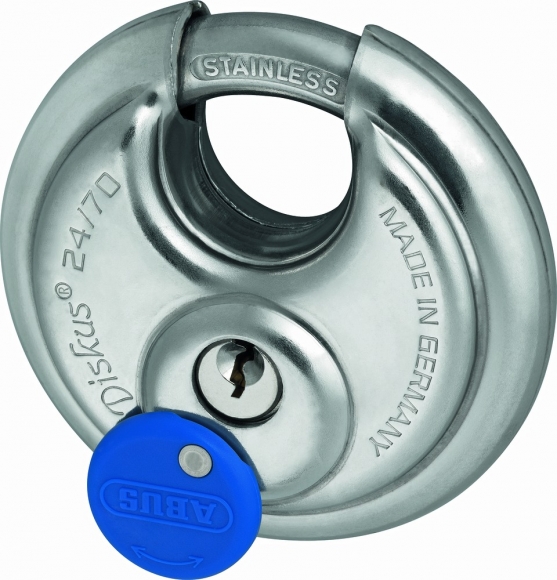 ABUS "Diskus®" series disc locks for a wide range of applications. The ABUS classic – made in Germany
The disc lock is a special form of the padlock with some distinct advantages. The disc shape effectively combats the most common ways of forcing it open. The design means that there is only a small opening in the shackle, which makes it very difficult to tamper with. As the ABUS Diskus® is made mainly of stainless steel, it is used especially where security and protection against corrosion are required.
360-degree all-round protection
The Diskus® family is available in models with diameters between 50 and 80 mm. The original Diskus® is only available from ABUS. As a special model, the locks can be fitted with a disc cylinder (ABUS Plus locking system) and cylinder pulling protection.